The classic Cobra racing goggle is back with enhanced features and the revolutionary Swipe Anti-Fog. Discover the innovative and FINA approved arena unisex racing Goggles Cobra Swipe. The arena Swipe Anti-Fog technology lasts ten times longer and can be easily reactivated. For reactivation gently swipe the inner lenses five times with your fingertip while the goggles are in the water, making sure there is no dirt on the lenses while doing so. Do this every time lenses become foggy to enjoy clear vision for longer. Delivered with four interchangeable nose bridges for perfect customization to different face and nose shapes. The dual strap is easily adjustable at the back of the head and guarantees stable fit, even during start and turn. With innovative temples design for a secure fit especially in dives. The goggles are equipped with anti-fog coating, UV protection and are PVC free.
Material composition
70% Polycarbonate 20% Silicone 10% Thermoplastic Elastomer
Intensive swimming
Hydrodynamic design
Swipe technology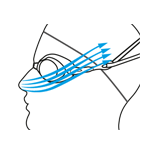 Frame designed to reduce the water drag
INTERCHANGEABLE NOSE BRIDGE
Nose piece available in 5 different sizes for best fitting
Semi-rigid temples designed for the most secure fit
Exclusive anti-fog protection that can be reactivated with a simple swipe to last 10 times longer
---
A revamp of the classic Cobra design combined withthe best anti-fog technology available, that can be reactivated with a simple gesture and lasts 10 times longer.
Goggles for professional swimmers are designed with performance in mind,delivering greater stability, a super tight fit and an hydrodynamic design. Competitive swimmers use them both in training sessions and for racing events.
High-performance lenses made from polycarbonate, which is durable and impact-resistant with superior optical clarity.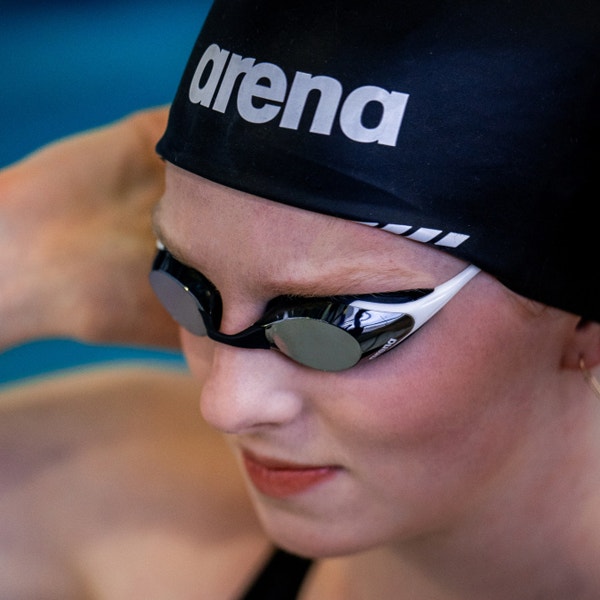 Semi-rigid temples designed for the most secure fit
facilitates optimum fit through ability to apply tension on different areas of the head.
Low profile goggles designed for a tight fit in the eye socket, prioritizing hydrodynamics and stability.
The most technological seals in terms of softness, elasticity, adaptability to any facial profile and durability.
LOOK FORWARD. LOOK FAST. LOOK SHARP