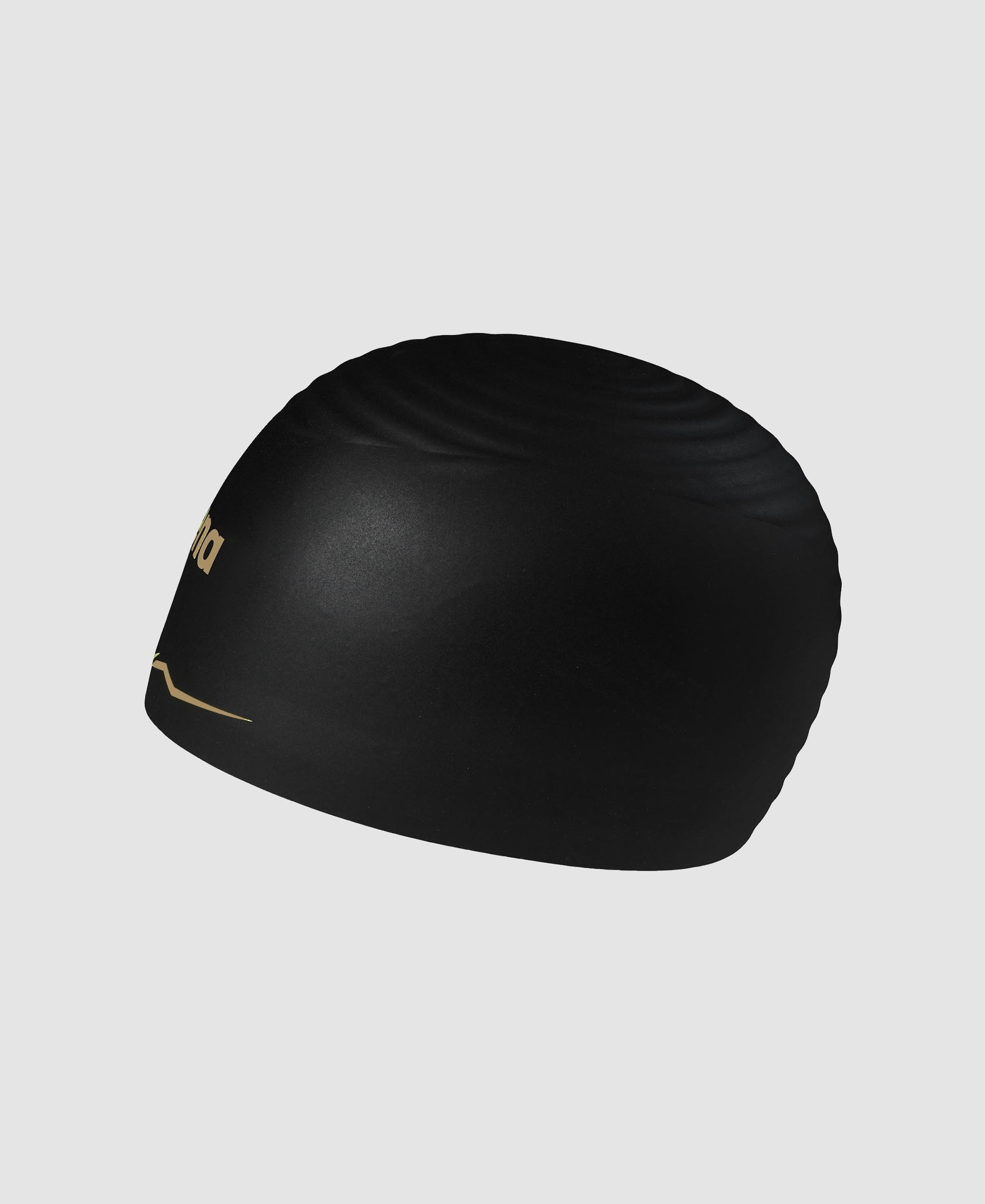 Introducing the newest in racing technology, the Aquaforce Wave Cap utilizes a wave structure to reduce drag and improve waterflow for an unprecedented glide. The Aquaforce Wave Cap also features an inner anti-slip design to ensure the cap maintains secure and provides a superior comfort and fit.
Racing
Created for precision and hydrodynamic performance in the water.

Reduced drag
Streamlined design with a smooth surface to minimize friction in the water.

100% silicone
Pure silicone without fillers which makes it superior for a waterproof seal.
Material composition
Care Instructions
In order to ensure that your Arena product provides you with the best possible performance for a long time to come, we recommend you take the following precautions:
rinse immediately after use, in non-chlorinated water;
do not leave the wet product in a bag or other container for a long time;
do not expose the wet item in a bag or other container to direct sunlight;
air-dry away from heat sources.
Racing
Reduced drag
Hydrodynamic performance
MEET YOUR NEW ALLY IN WATER
World's fastest FINA-approved racing cap, the only one with the wave structure reducing significantly the drag.
Rough micro-structure traps a layer of water to reduce surface drag (water flows more efficiently on water than on silicone)
Dome cap made of premium soft silicone preventing wrinkles and providing the maximum adhesion.
Thicker silicone band to prevent the cap from slipping off – no need to double-cap!
FINA APPROVED
« Last but not least, the wave cap won't come up on your head. Some other racing caps tend to slip up sometimes, creating drag on the crown. I've been even using this cap for a few shorter workouts and it won't move.»
BRUNO FRATUS