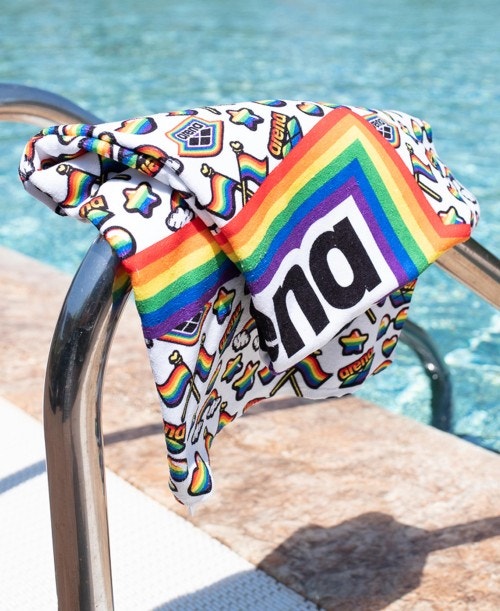 Let it Beat
Inclusion is central to the arena brand's purpose, driven by a passion and commitment ensure the sporting community is a welcoming and accessible space for all. arena's Pride-inspired "Let it Beat" capsule collection returns to celebrate Pride Month this June 2023, enhanced with a strategic partnership with non-profit organization Athlete Ally.
Limited Edition Pride Celebration collection by arena - celebrate and support inclusiveness. This large lightweight cotton towel is extra soft and a must have for the pool and beach. Towel dimensions are 55"x28".
Material composition
Care Instructions
In order to ensure that your product provides you with the best possible performance for a long time to come, we recommend you take the following precautions:
wash at least once, alone, at the recommended temperature before use;
do not leave to soak;
when machine washing, use a delicate programme;
use detergents suitable for delicate clothes;
do not use bleach and/or fabric softener;
wash separately from dark or contrasting coloured clothes;
air-dry hung up and away from heat sources.
Follow the washing instructions given on your product label.
The label provides useful symbols giving information on how to take best care of it.
WASH AT THE RECOMMENDED TEMPERATURE