A REVOLUTIONARY TECHNOLOGY
IN SWIMWEAR
DISCOVER YOUR SECOND SKIN
An innovative swimsuit made of a single piece of fabric.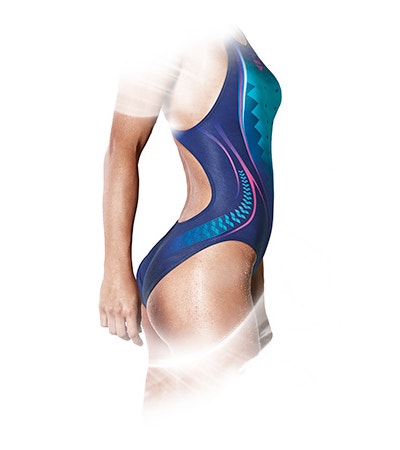 The absence of side seams produces even stretch throughout the suit for a supremely comfortable fit that feels like a second skin, giving the swimmer the sensation of no constraints in the water.
The suit's one-piece construction reduces overall water absorption, thus creating less drag and making the swimmer feel lighter in the water.
The lack of side seams dramatically reduces stress on the suit.
The arena ONE training collection is smart, sporty and sophisticated, and targets two primary consumer categories
Who seek out the latest in swimwear technology for training as well as racing, and will be drawn to the suit's better glide and second skin attributes inherited from Powerskin R-Evo One racing suit design.
For the suit's superior comfort, extreme durability and unique design, along with the feeling of being one with the water.