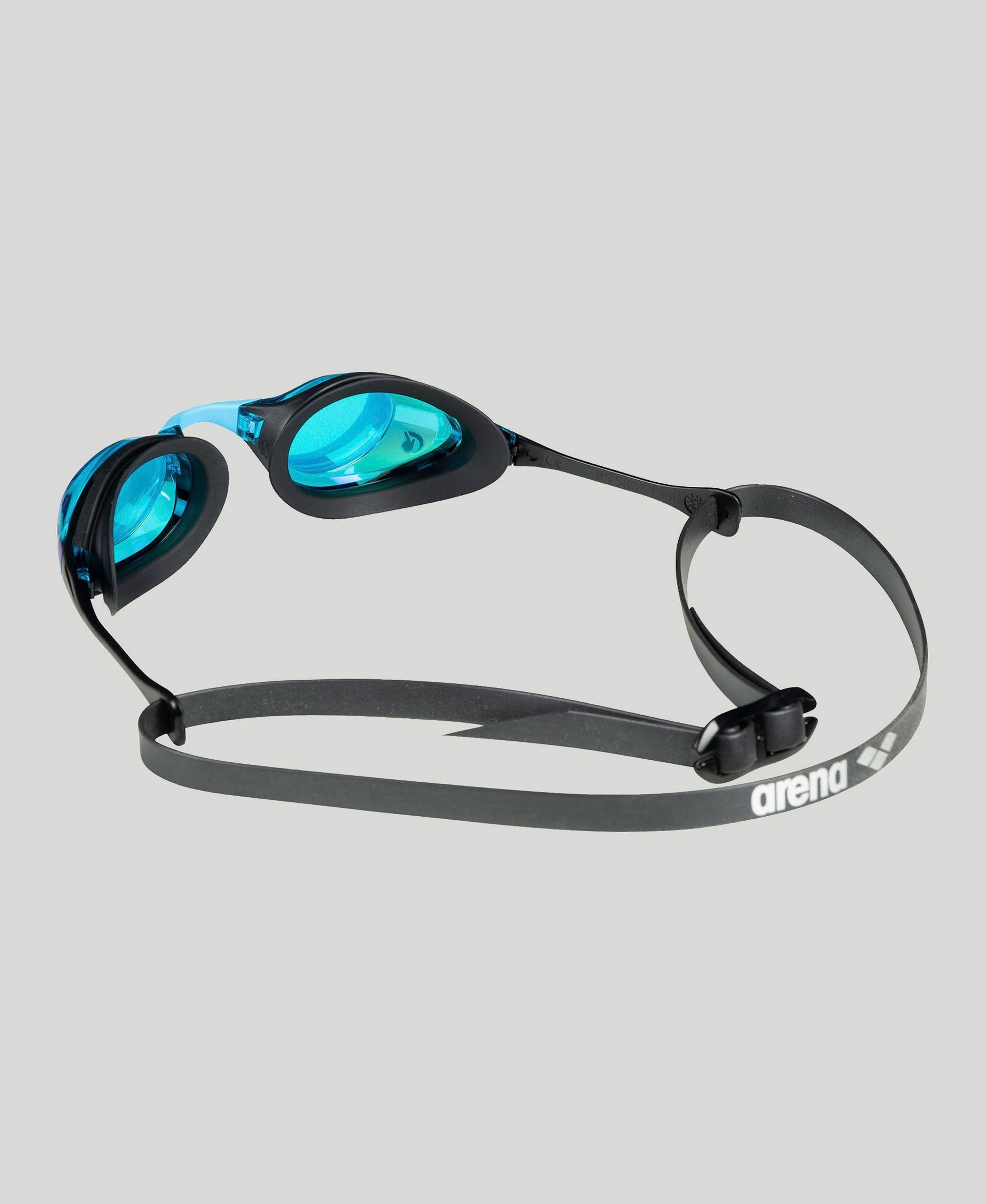 Strong alone, unstoppable together.
Introducing the arena Diamonds collection, together we shine brighter.
Our newest addition to the Cobra goggle family, the Cobra Swipe Mirror. Finish fog-free with the most advanced anti-fog protection ever! arena's new Swipe Anti-Fog Technology extends the life of your goggles by restoring the anti-fog protection to pristine condition. Activated by gently swiping the inner surface of the goggles' lens with fingers to bring pristine clarity to the surface of the goggles' lens.

These striking hydrodynamic racing goggles offer superior comfort, stability and fit. They are the choice of the champions

Features:
- Low profile 'mirror-coated' lens
- Thin gasket (over moulded on lens) for perfect comfort and watertight seal
-Side temples offer superior stability and hydrodynamics
-Duel silicone adjustable strap for a secure race fit
-Interchangeable (5 size) nose bridge for desired fit
-UV protection. Anti-fog coating
Material composition
70% Polycarbonate 20% Silicone 10% Thermoplastic Elastomer
Diamonds Cobra Swipe Mirror
Intensive swimming
Hydrodynamic design
Swipe technology
Discover the new arena Diamonds Collection
Since its inception in 1973, the arena logo has been composed of three diamonds, the strongest, most resilient gem on earth. The word diamond derives from the Greek "adamas", which means invincible, and in popular tradition, three diamonds together represent the past, present and future. Drawing inspiration from these origins, the collection symbolises the strength of the human spirit, the power to overcome difficult times, to be present in the moment, and to shine on in the future.