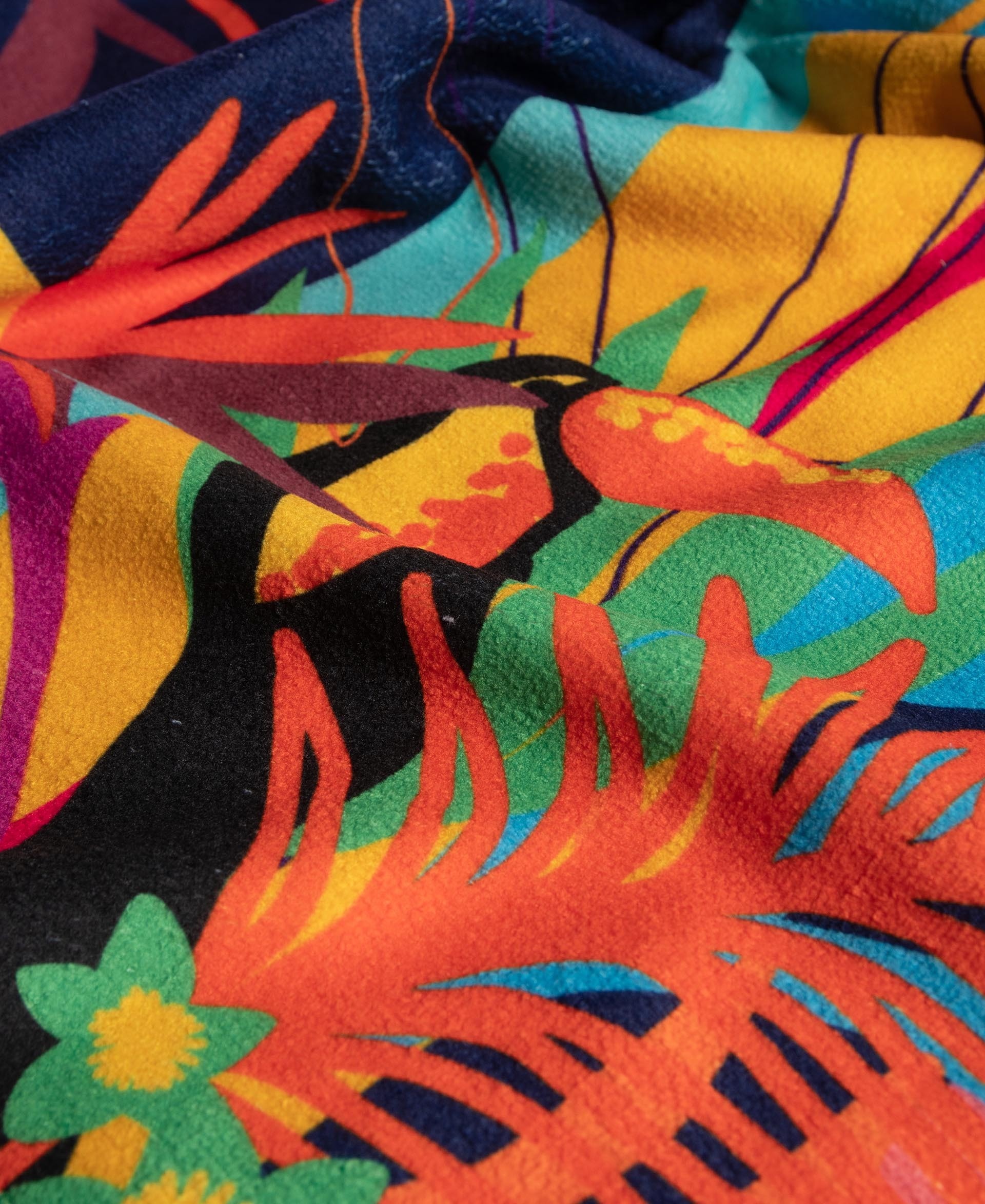 Nothing brings more joy than fantasizing about the tropics. Perfect for the pool, beach and holidays, our Tucano towel is ideal for lying in the sun after a relaxing swim. Its colorful print with stylized toucans, flowers and leaves is finished with a single-color arena logo in the middle. This large towel is lightweight, dries quickly and, once folded, takes up very little space, but what will surprise you most is its incredibly velvety feel against the skin.
This towel measures 55 1/8" x 27 9/16" and is made of a soft polyester-cotton blend. Take it with you when you travel or slip it into your pool bag to enjoy that holiday feeling all year round!
Material composition
Care Instructions
In order to ensure that your product provides you with the best possible performance for a long time to come, we recommend you take the following precautions:
wash at least once, alone, at the recommended temperature before use;
do not leave to soak;
when machine washing, use a delicate programme;
use detergents suitable for delicate clothes;
do not use bleach and/or fabric softener;
wash separately from dark or contrasting coloured clothes;
air-dry hung up and away from heat sources.
Follow the washing instructions given on your product label.
The label provides useful symbols giving information on how to take best care of it.
WASH AT THE RECOMMENDED TEMPERATURE