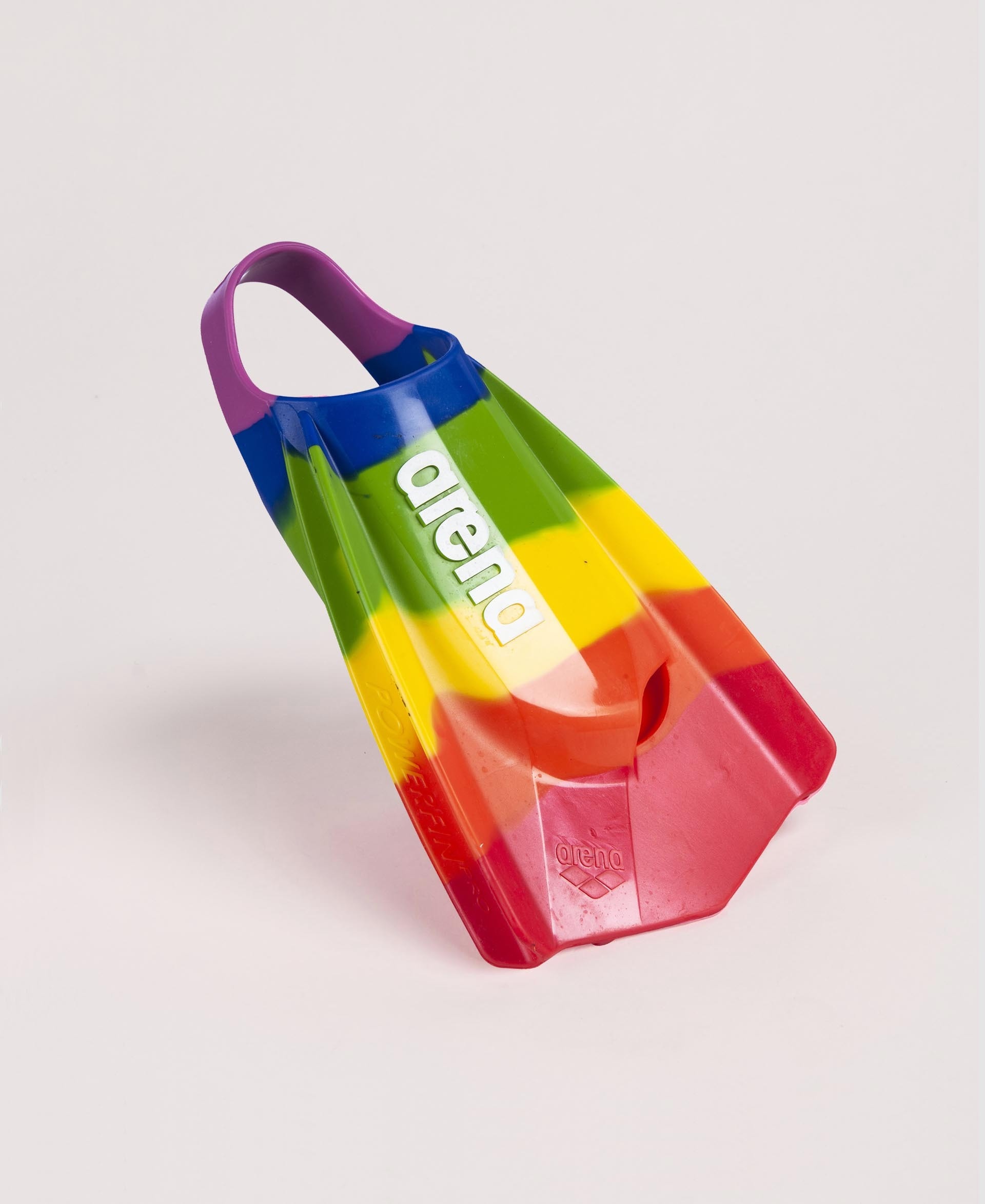 Let it Beat
Inclusion is central to the arena brand's purpose, driven by a passion and commitment ensure the sporting community is a welcoming and accessible space for all. arena's Pride-inspired "Let it Beat" capsule collection returns to celebrate Pride Month this June 2023, enhanced with a strategic partnership with non-profit organization Athlete Ally.
Introducing the Powerfin Pro II
The Powerfin Pro II is perfect for the competitive swimmer looking to make the most out of their training. This fin was designed to specifically target the leg muscles in each phase of the kick. Just like its predecessor the Powerfin Pro, the second iteration is a must have in any serious athletes mesh bag.
Powerfin Pro II Features:
Short blade provides maximum forward thrust
Open heel allows for complete range of motion in ankles
Extra soft silicone construction ensures comfort while training
Notches and side grooves provide additional control which each kick
Left and right fins are individually shaped for a perfect fit
The Powerfin Pro II is PVC free.
Sizing Information:We recommend sizing up if on the border between sizes. Sizes listed are US mens, for US womens size we recommend going down 1.5 sizes.
Competitive training
Created for long hours in the water and hydrodynamic performance.

Unisex
Suitable for any gender.

Limited edition
arena creates exclusive collections and unique designs each season.
Competitive training
Hydrodynamic slits
Open heel