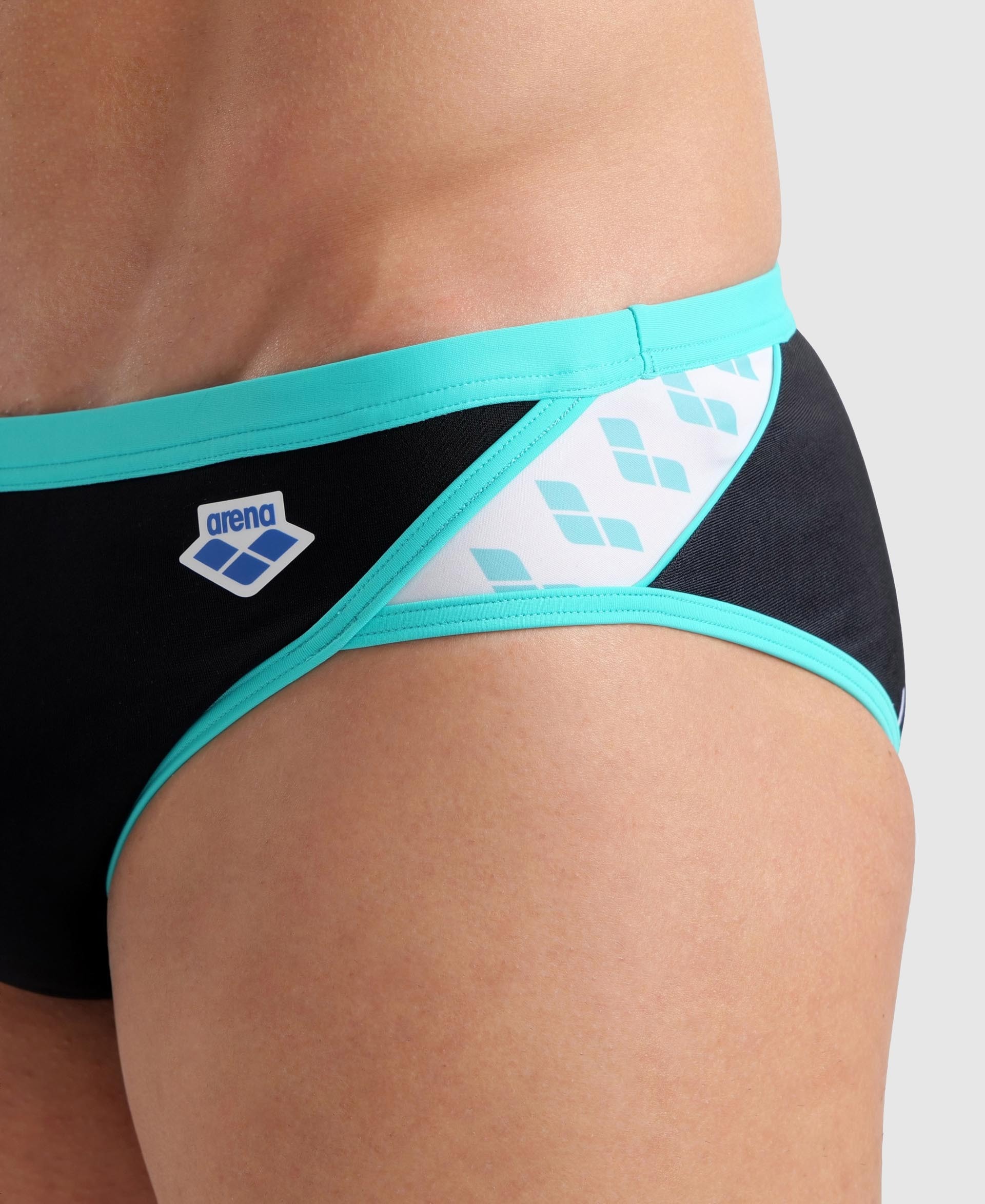 If you want to go fast, go alone. If you want to go far, go together.
Introducing the arena Diamonds collection, together we shine brighter.
If you prefer a minimal men's swimsuit, choose our form-fitting swim briefs. The sides measure 7 cm, offering ample freedom of movement. Keep them in place with the adjustable internal drawstring. Lined through the front for extra support.
The model featured is 6'0" with a waist measurement of 32". He is photographed above in size 32.
This suit is made with MaxLife Fabric; MaxLife is an arena exclusive swimwear fabric with maximum resistance to chlorinated water. This textile combines excellent fit with shape retention power and hydrodynamic performance. Plus it's quick to dry and has built-in 50+ UV protection
Material composition
Care Instructions
In order to ensure that your Arena swimsuit provides you with the best possible performance for a long time to come, we recommend you take the following precautions:
rinse immediately after use, in non-chlorinated water;
do not leave the wet swimsuit in a bag or other container for a long time;
do not expose the wet swimsuit in a bag or other container to direct sunlight;
wash with detergents suitable for delicate clothes;
air-dry away from heat sources.
Follow the washing instructions given on your product label.
The label provides useful symbols giving information on how to take best care of it.
Intensive swimming
Quick-drying
Freedom of movement
Discover the new arena Diamonds Collection
Since its inception in 1973, the arena logo has been composed of three diamonds, the strongest, most resilient gem on earth. The word diamond derives from the Greek "adamas", which means invincible, and in popular tradition, three diamonds together represent the past, present and future. Drawing inspiration from these origins, the collection symbolises the strength of the human spirit, the power to overcome difficult times, to be present in the moment, and to shine on in the future.