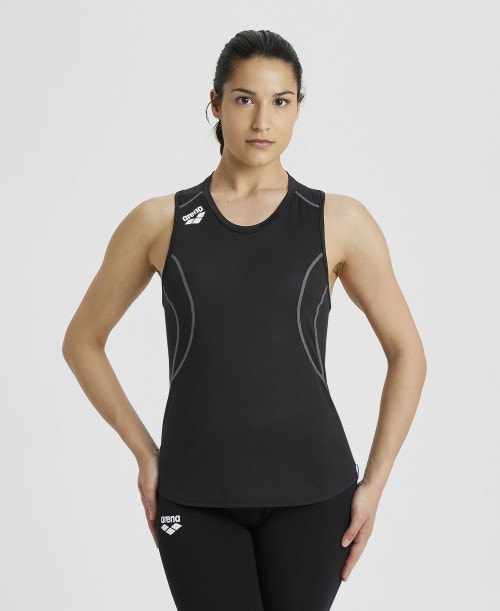 The innovative arena women sports Tank Top Muscle Back is perfect for running and other sports activities under warm conditions. The innovative arena MaxDry CF Cool technology absorbs more heat from the body for a cooler experience. Xylitol infused yarn enables body temperature to drop down up to 3 degrees Celsius. Made of lightweight and breathable fabric for premium wearing comfort. Equipped with racer back for excellent freedom of movement. Regular fit.
Material composition
96% Polyester 4% Elastane
Care Instructions
In order to ensure that your product provides you with the best possible performance for a long time to come, we recommend you take the following precautions:
when machine washing, use a delicate programme;
wash separately from dark or contrasting coloured clothes;
use detergents suitable for delicate clothes;
do not use bleach and/or fabric softener.
Follow the washing instructions given on your product label.
The label provides useful symbols giving information on how to take best care of it.
WASH AT THE RECOMMENDED TEMPERATURE
Women's Muscle Back Tank Top
Lightweight
Regular fit
Moisture-wicking