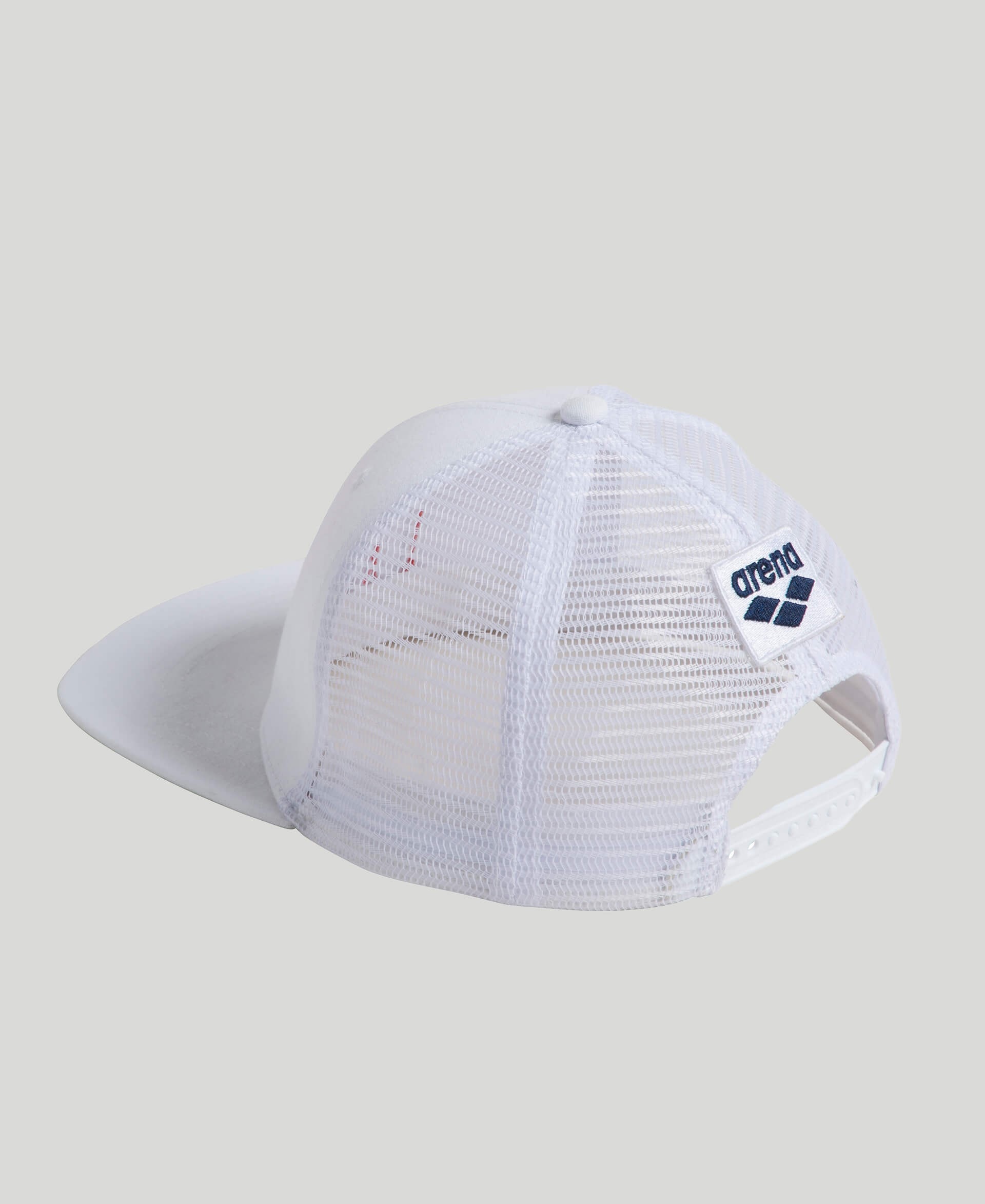 Introducing the arena Bishamon collection.  Inspired by historic symbols in Japanese culture, arena has designed this exclusive collection to celebrate 2021 and the most prestigious event in competitive swimming.  Symbolizing the Bishamon warrior's expression and pattern of his armor, the unique design elements found in the Bishamon collection represent longevity and good fortune with a singular ultimate goal: victory. The silicone cap is designed for intensive training, maintains shape and offerss superior glide with minimal drag. It's easy to wear, elastic, durable and chlorine resistant, with flat mould for a classic fit. White with Bishamon design in turquoise and red.
Material composition
Care Instructions
In order to ensure that your product provides you with the best possible performance for a long time to come, we recommend you take the following precautions:
when machine washing, use a delicate programme;
wash separately from dark or contrasting coloured clothes;
use detergents suitable for delicate clothes;
do not use bleach and/or fabric softener.
Follow the washing instructions given on your product label.
The label provides useful symbols giving information on how to take best care of it.
WASH AT THE RECOMMENDED TEMPERATURE
USA Swimming Team Kit USA Cap – Official Line