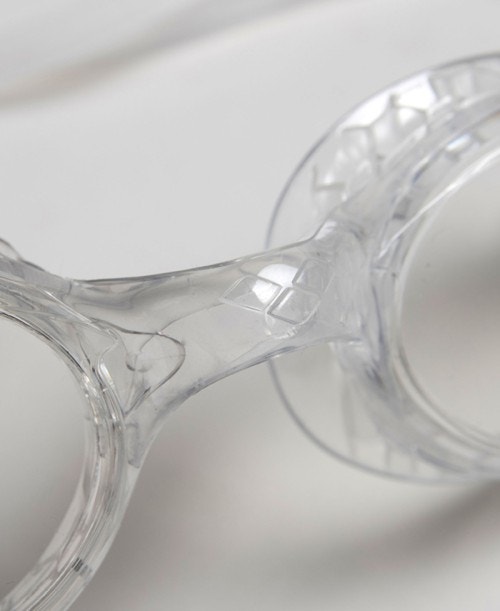 The innovative air seals are designed to compress and adapt to your face, distributing the pressure only where needed, for a super light feeling. You won't even feel them on your face. Featuring arena's No Leak, No Fog, Max Comfort technology.
Additional Features:
- Hard polycarbonate lens
- UV protection
- Split silicone strap
- Soft silicone air seals
Material composition
50% Polycarbonate 30% Thermoplastic Rubber 20% Silicone
Perfect fit
Self-adjusting nose bridge
Adjustable split strap
Air Goggles
Introducing the arena Air Family of racing and training goggles. Featuring a new honeycomb seal technology, Air gaskets confrom perfectly to your face, distributing pressure over a wider surface area ro give you a tight, leak free seal without the discomfort of traditional seals and over-tightened head straps.