Best fitting tech suit for women ever, Carbon Duo is made of carbon technology bottom and open-back one-piece. As a two-piece racing swimsuit, you can choose separate top and bottom sizes for a totally customized fit. Plus it's easier to get into and ensures the right balance of compression and freedom of movement. Unique to arena, this revolutionary design will put you on the vanguard of swimming. Mix and match colors to show off your personal style. Patent Pending.
Our Carbon Duo Bottom for women are cut from an innovative racing textile. Carbon fibre is woven into a stretch fabric in a grid pattern and locks down on muscles with intelligent compression. The bottom are unlined since the Carbon Duo One-piece worn over them creates a second layer where needed. This design streamlines the lower body for effortless glide and is finished with our three-diamond logo.
Wear under our Carbon Duo One-piece.
Fit Guidance:
We recommend same to two sizes down from training suit size, based on preferred level of compression..
Fit questions? Call our expert Customer Service team at our Portland, OR headquarters: 1-888-902-7362, or email: customerserviceUSA@arenawaterinstinct.com
See our size chart for specific guidance on body measurements.
Material composition
52% Polyamide 47% Elastane 1% Carbon Fiber
Care Instructions
In order to ensure that your Arena swimsuit provides you with the best possible performance for a long time to come, we recommend you take the following precautions:
rinse immediately after use, in non-chlorinated water;
do not leave the wet swimsuit in a bag or other container for a long time;
do not expose the wet swimsuit in a bag or other container to direct sunlight;
wash with detergents suitable for delicate clothes;
air-dry away from heat sources.
Follow the washing instructions given on your product label.
The label provides useful symbols giving information on how to take best care of it.
Powerskin Carbon Duo - Bottom
Lightweight
Smart stretch straps
Intelligent compression
OUR POWERSKIN CARBON DUO IN A NUTSHELL
THE POWER OF THE CARBON FIBER:
FLEXIBILITY, COMPRESSION AND DURABILITY TOGETHER AT LAST.
Carbon Fiber is the ultimate material for performance and speed in everything from F1 cars to space shuttles.
Following years of extensive research and development, arena has discovered a revolutionary way to integrate flexible strands of this extraordinary material into the fabric of all Carbon Series race suits, delivering unprecedented performance and strength without sacrificing flexibility and range of motion.
---
The integrated Carbon Fibers work to apply compression before the fabric is fully stretched, giving the suit the additional stretch capacity needed for optimal flexibility and mobility.
The combination of high-density woven nylon and infused Carbon Fiber gives all Carbon Series suits advanced structural resistance and power.
Carbon Series suits offer a much longer lifespan than traditional race suits thanks to Carbon Fiber's inherent resistance to chlorine.
FINA is the world governing body for Aquatic sports. FINA approved swimwear has to be used at FINA events.
---
The first ever two-piece racing suit for women, allowing for a customized fit that feels just right.
arena knows that every body is different, and that women shouldn't have to compromise on the fit of their racing suit. The two separate pieces of the Carbon Duo combine to accommodate for varying proportions and body shapes, allowing swimmers to mix and match for the perfect fit and compression.
The first of its kind, the Carbon Duo is an advanced two-piece system that has separate top and bottom units, allowing athletes to customize their compression level and target specific areas for optimal comfort.
The unique two-part design of the suit provides the freedom to play with color. Athletes can mix and match for a unique look from top to bottom, or keep it classic by choosing the same colorway for both pieces.
---
Olympic Gold medalist and multiple WR holder
---
Olympic Gold medalist and multiple WR holder
WHAT SIZE SHOULD I CHOOSE?
To choose the right size there's only one method: take your body measurements and follow the size chart.
WANT MORE COMPRESSION?
DO NOT down size, just look at the table below.
WHAT LEVEL OF COMPRESSION DO YOU PREFER?
MAYBE YOU DON'T NEED MUCH COMPRESSION
If you want to race relaxed just for fun or you are younger than 12, you don't need any compression.
who don't want any restrictions during their race. Slender body types seem to fit this suit well.

THE MID AND LONG DISTANCE SWIMMER
those who compete in both single and multiple races.
SPRINTERS OF EVERY STROKE
including breaststrokers and the more muscular athletes.
We've developed the CORE FX to provide the maximum compression that doesn't harm your health. A higher compression is not recommended for the health of the muscles and the blood circulation.
---
The lightest feel like a second skin.
One-piece design: no seams, maximum mobility.
---
Two-piece race suit for a complete compression and size customization.
CARBON BANDS (top), CARBON CAGE (bottom)
---
Supreme combination of lightness and compression.
Muscle-specific compression.
Hydroglide fabric for ultra-low drag.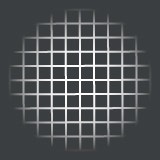 ---
Locked-in feel.
Twin-tape for optimanl body position and lift.
---
HOW TO FIT AN ARENA CARBON RACING SUIT
WOMEN'S RACE SUITS SIZE GUIDE
---
BODY MEASUREMENTS

A

FULL BUST (in)
31-33
33-35
35-37
37-38
38-40
40-41
41-42

B

WAIST (in)
24-26
26-27
27-29
29-30
30-32
32-34
34-35

C

HIPS (in)
31-33
33-35
35-37
37-39
39-41
41-43
43-45

D

TORSO LOOP (in)
53-56
57-60
61-64
65-67
67-69
69-71
71-73
SIZE CHART
INTERNATIONAL SIZE
28
30
32
34
36
38
40
US
22
24
26
28
30
32
34
UK
22
24
26
28
30
32
34
FRANCE
28
30
32
34
36
38
40
ITALY
32
34
36
38
40
42
44
GERMANY
26
28
30
32
34
36
38
AUSTRALIA
0
2
4
6
8
10
12