Keep off the chill and continue to ride the waves longer in the perfect wetsuit for swimming, surfing, kayaking, SUP and more. Our women's Explorer Full Wetsuit is made with two different kinds of neoprene for the comfort, protection and flexibility you need in the open water. 3 mm neoprene covers your core for added buoyancy and insulation, while 2mm neoprene around the arms and legs ensure your limbs are free to move. The smoothskin finished torso and back protects against windchill on breezier days. Crafted for stretch and durability with watertight seams, a zero-chafe collar and easy-to-grab back zip that seals you in, dive into your next adventure in a design that fits like a glove.
Material composition
Care Instructions
In order to ensure that your Arena product provides you with the best possible performance for a long time to come, we recommend you take the following precautions:
rinse immediately after use, in non-chlorinated water;
do not leave the wet product in a bag or other container for a long time;
do not expose the wet item in a bag or other container to direct sunlight;
air-dry away from heat sources.
Follow the washing instructions given on your product label.
The label provides useful symbols giving information on how to take best care of it.
Women's arena Explorer Wetsuit
Thermal insulation
Buoyancy
High-stretch neoprene
DIVE INTO YOUR NEXT ADVENTURE
Explorer, the perfect wetsuit for water sports addicts
GO WHEREVER THE WATER TAKES YOU
One wetsuit for everything from surfing to sailing to freediving.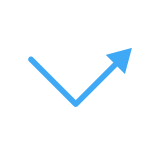 PERFECT BALANCE OF FLEXIBILITY AND WARMTH
Move easily with stretch and insulation where you need it.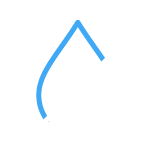 Designed to keep the cold water out. For good.
Zero-chafe collar, stretchy cuffs and hems, easy-to-grab back zip.
---
DESIGNED FOR ALL WATER SPORTS
Whether you're on, in or under the water, keep your body warm doing the sport you love for longer. The Explorer wetsuit is designed for swimming, sailing, surfing, windsurfing, stand up paddle boarding, canoeing, kayaking, snorkelling and freediving. The secret is the strategic use of dual density neoprene and the most advanced construction techniques.
WARM AND STRETCHY WHERE YOU NEED IT
2 mm neoprene is a thin insulating material that gives you the flexibility you need when paddling through the water, uphauling your sail or popping up on your surfboard. Explorer uses 2.0 neoprene on the legs and arms to keep your limbs free. The main body panel around the core is made with 3 mm neoprene for added thermal insulation around the area that is more sensitive to the cold.
A wetsuit works if it prevents cold water from leaking in and lowering your body temp. Explorer is a watertight wetsuit right down to the stitching. It's made with a durable neoprene enhanced with a waterproof finish. The non-abrasive, double blind-stitched seams keep water out and are highly resistant over time. Plus the Velcro closure neckline and overlapping neoprene panel ensure a secure seal.
Experience total comfort when riding the waves. The Explorer wetsuit has a specially designed collar with a low profile that won't rub your skin the wrong way. And the flatlock, elastic hems and cuffs seal out the water without constricting your movement. Feel the difference in the details.
Time is of the essence. Explorer is fitted with a handy back zipper and a resilient lanyard that is easy to grab for fast entry and exit.
Doing sports in and on the open water involves exposure to the sun, harsh conditions and marine animals. The soft insulation and coverage offered by our neoprene Explorer wetsuits protect your skin from harmful UV rays, abrasions and jellyfish stings so you can practise your sport longer worry-free.
---
Water temperatures change from the Atlantic to the Mediterranean and from season to season.
Suit up in the Explorer full wetsuit with long sleeves for water between 16 – 20 °C.
Lighten up with the Explorer shorty, if you're getting wet in warmer water between 19 – 23 °C.
The recommended temperatures refer to average intensity exertion in the water for approximately 1 hour. More thermal protection is advised for longer or stationary efforts.
Long sleeves and legs provide extended thermal protection perfect for cooler water temps between
16 – 20 °C
Smoothskin – added protection against wind no matter the weather
Short sleeves and legs protect without overheating in warmer waters between
19 – 23 °C