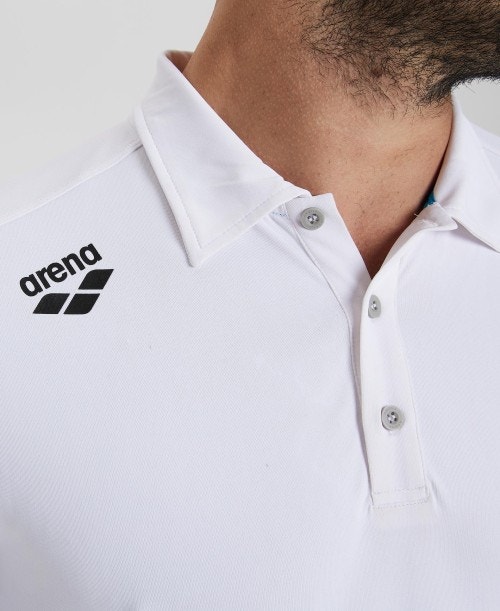 An essential piece for any tennis player's uniform, we think our Solid Team Polo Shirt is a professional design for any athlete.
Part of our new sportswear collection, this sporty top is made from recycled MaxDry Eco, a fast-drying and breathable tech fabric. It has three buttons, minimal logo detailing and two neat side vents.
Material composition
Care Instructions
In order to ensure that your product provides you with the best possible performance for a long time to come, we recommend you take the following precautions:
when machine washing, use a delicate programme;
wash separately from dark or contrasting coloured clothes;
use detergents suitable for delicate clothes;
do not use bleach and/or fabric softener.
Follow the washing instructions given on your product label.
The label provides useful symbols giving information on how to take best care of it.
WASH AT THE RECOMMENDED TEMPERATURE
Unisex Team Polo Shirt Solid
Unisex
Moisture-wicking
Regular fit