We studied the human face to develop a special goggle to fit most of the face shapes. The One Mirror avoids areas of the eye that interfere with adhesion plus the reflective lenses reduce glare and brightness for more ease when swimming in illuminated pools or outside. Made for fitness and recreational swimming, this design prevents leaks and fog build-up. Enjoy crystalline underwater vision with the wide polycarbonate lenses.
Material composition
50% Polycarbonate 30% Thermoplastic Rubber 20% Silicone
Orbit-proof technology
Perfect fit
Self-adjusting nose bridge
Seals are designed and tested to adapt to most faces
SELF-ADJUSTING NOSE BRIDGE
The nose piece is designed to gently adapt to the face
Designed for enhanced lateral vision
The clip is handy to regulate and ensures a stable fit
---
One fit for all, adapts to every swimmer thanks to its exclusive gasket design, based on the study of the human face and the eye orbit.

Every face is different but all non-competitive swimmers prioritize comfort and goggles that truly adapt to them. Protection and ease of use are important requirements as well.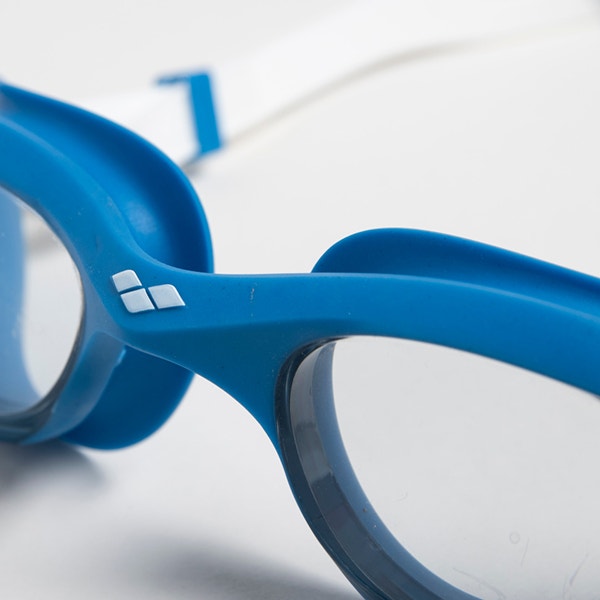 High-performance lenses made from polycarbonate, which is durable and impact-resistant with superior optical clarity.
Versatile rubber seals that adapt to any frame shape and offer a standard level of comfort and durability.
Combines simplicity and flexibility for a snug, comfortable fit.
The gasket adapts to the eye socket within the orbitals, providing a safe combination of drag reduction and comfort.
As triathletes prioritze protection from hits and wide vision, some goggles are more adapt than others for triathlon. Both goggles for competitive and fitness swimmers can meet triathletes need nevertheless. (Athlete in the picture: Carina Bruwer; Ph: @kori_clarke)
ONE FOR ALL. THE ONE FOR YOU.