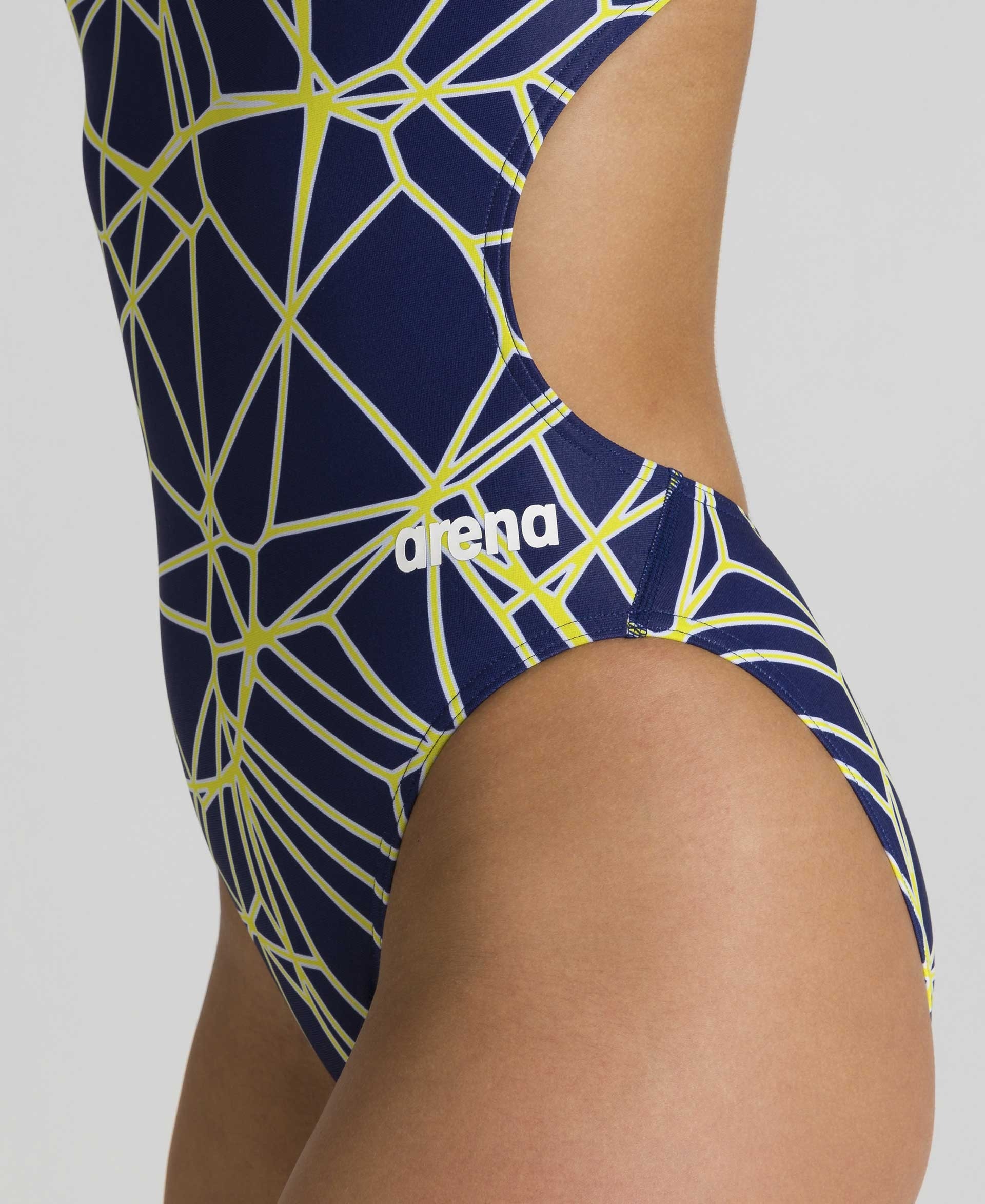 Ispirato alla nostra tecnologia Carbon, il modello Carbonics Pro presenta sia sul davanti che nella parte posteriore una stampa a molecole stilizzate. Indossalo per l'allenamento agonistico e per le sessioni di nuoto più intense! E' rifinito con un bordo a tinta unita tono su tono e il nostro logo su un fianco. Disponibile in tre colori differenti.
Tessuto
Il nostro tessuto MaxLife è morbido al tatto, si asciuga velocemente, resiste perfettamente al cloro e sarà come nuovo anche dopo 200 ore in piscina. Dotato di protezione UV integrata, questo tessuto tecnico è pensato per soddisfare tutte le esigenze di chi nuota.
Design + Fit
Con una fodera interna sul davanti e una sgambatura alta, questo modello è stato studiato in ogni minimo particolare. La vestibilità Challenge back unisce spalline sottili ad un'ampia apertura sulla schiena, per consentirti massima libertà in acqua.
Material composition
Care Instructions
In order to ensure that your Arena swimsuit provides you with the best possible performance for a long time to come, we recommend you take the following precautions:
rinse immediately after use, in non-chlorinated water;
do not leave the wet swimsuit in a bag or other container for a long time;
do not expose the wet swimsuit in a bag or other container to direct sunlight;
wash with detergents suitable for delicate clothes;
air-dry away from heat sources.
Follow the washing instructions given on your product label.
The label provides useful symbols giving information on how to take best care of it.
Women's Carbonics Pro One-piece Swimsuit
Intensive swimming
Challenge back
High-cut leg