If you are new to open water racing, we've got you covered! Our women's Powerskin Thunder wetsuit is designed to provide the best mix of buoyancy, flexibility, thermal protection and comfort.
Equipped with all the essentials, it is made entirely from high-quality and durable Yamamoto limestone neoprene, a durable, lightweight and high-performance material. The distribution of neoprene density minimizes resistance during the stroke and provides buoyancy in all the right areas for an optimal body position and greater freedom of movement.
Advanced design features include a no-chafe collar that's soft against skin for reduced friction, bottom-up zipper easy to use and double-blind stitched seams that are 100% waterproof.
Approved by FINA, World Triathlon (ITU), Ironman, & USAT.
High-stretch neoprene
Thinner Yamamoto neoprene along the arms increases flexibility and movement

Unrestricted movement
Flexible fit thanks to improved tailoring and neoprene quality

Thermal insulation
The upper chest and legs receive a 3mm thick layer for a comprehensive thermal protection
Material composition
Care Instructions
In order to ensure that your Arena product provides you with the best possible performance for a long time to come, we recommend you take the following precautions:
rinse immediately after use, in non-chlorinated water;
do not leave the wet product in a bag or other container for a long time;
do not expose the wet item in a bag or other container to direct sunlight;
air-dry away from heat sources.
Follow the washing instructions given on your product label.
The label provides useful symbols giving information on how to take best care of it.
Women's Powerskin Thunder Wetsuit
High-stretch neoprene
Unrestricted movement
Thermal insulation
OUR THUNDER WETSUIT IN A NUTSHELL
PERFECT FOR OPEN WATER NOVICES
A combination of optimal flexibility, buoyancy, insulation and comfort.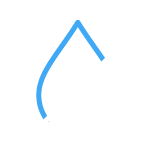 DURABLE & WATERPROOF CONSTRUCTION
100% waterproof and durable, for a secure and long-lasting hold.
Compliance to the standards of FINA, ITU, Ironman and USAT.
STRATEGIC THICKNESS DISTRIBUTION
Optimal balance between buoyancy and freedom of movement.
---
DURABLE & WATERPROOF CONSTRUCTION
The wetsuit's seam construction is 100% waterproof and durable, for a secure and long-lasting hold.
All seams are bonded together using waterproof glue, then double-blind stitched for maximum strength. The stitchings only pass through half of the neoprene material. This way the surface of the neoprene is not compromised, resulting in a totally waterproof hold.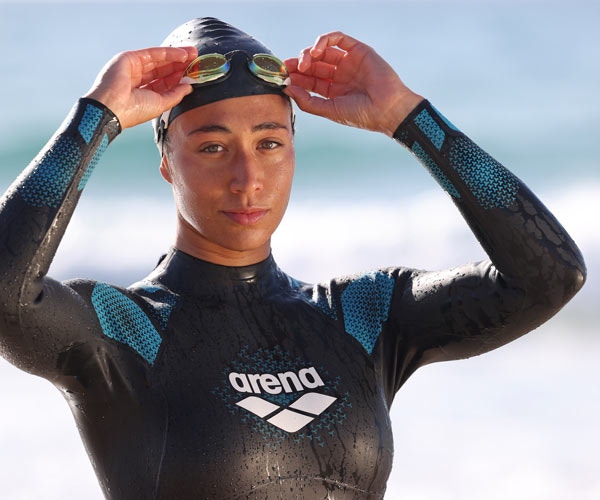 The THUNDER wetsuit features a low-profile collar that has flattened edges at the neckline and a soft internal fabric. Its unique design reduces friction when in contact with the skin, helping to prevent chafing.
The THUNDER wetsuit exclusively uses a Yamamoto elastic neoprene. The extreme flexibility of this #38 quality material translates to a wide range of motion and unrestricted feel that facilitates the swimmers' natural movements. This supple neoprene is strategically placed along the suit in varying degrees of thickness (from 2mm to 4mm) to ensure the least amount of resistance possible in the water. Areas with increased thickness also allow key body parts to be extra buoyant for an efficiently hydrodynamic position.
APPROVED BY FINA, WORLD TRIATHLON (ITU), IRONMAN, & USAT
Thanks to its elevated standards of excellence, the THUNDER wetsuit is the first contemporary high-end wetsuit to fulfill all requirements set out by FINA (International Federation of Swimming), World Triathlon (formerly ITU - International Triathlon Union), World Triathlon Corporation (WTC - owners of the Ironman series) and USAT (USA Triathlon).
The distribution of neoprene density is intended to reduce resistance in the water and add buoyancy.
This allows the swimmer to experience a more effortless stroke while maintaining a streamlined body position.
The thickest 4mm neoprene layer is placed within the core of the suit's construction for a locked-in level of support.
The upper chest and legs receive a 3mm thick layer for a comprehensive thermal protection.
The shoulders and arms have a lighter 2mm neoprene coverage for increased freedom of movement.