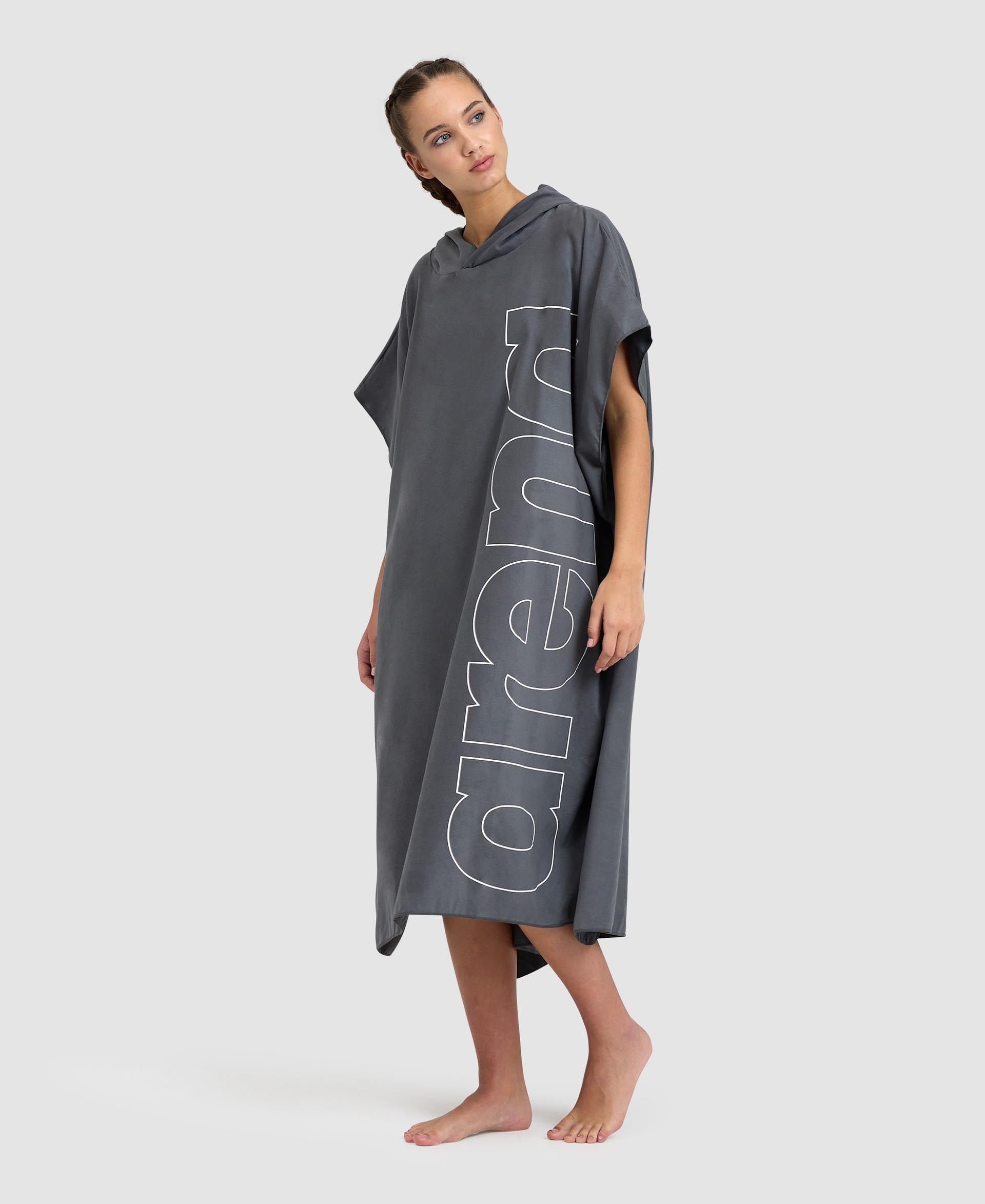 Looking for a fast and easy way to change right on the pool deck? Opt for our Smart Plus Poncho. Generously sized, it slips right over your head and keeps you covered while your hands are free to change out of your swimsuit. Made from a lightweight microfibre, it packs easily into any bag and helps you dry off quickly. Finished with a comfy hood and an oversized version of our name.
Unisex
Suitable for any gender.

Microfibre
a durable, quick-drying and easy to clean synthetic fibre.

Post-swim
Garments and gear for drying off quickly after being in the water.
Material composition
90% Polyester 10% Polyamide
Care Instructions
In order to ensure that your product provides you with the best possible performance for a long time to come, we recommend you take the following precautions:
wash at least once, alone, at the recommended temperature before use;
do not leave to soak;
when machine washing, use a delicate programme;
use detergents suitable for delicate clothes;
do not use bleach and/or fabric softener;
wash separately from dark or contrasting coloured clothes;
air-dry hung up and away from heat sources.
Follow the washing instructions given on your product label.
The label provides useful symbols giving information on how to take best care of it.
WASH AT THE RECOMMENDED TEMPERATURE
Microfiber
Lightweight
Quick-drying