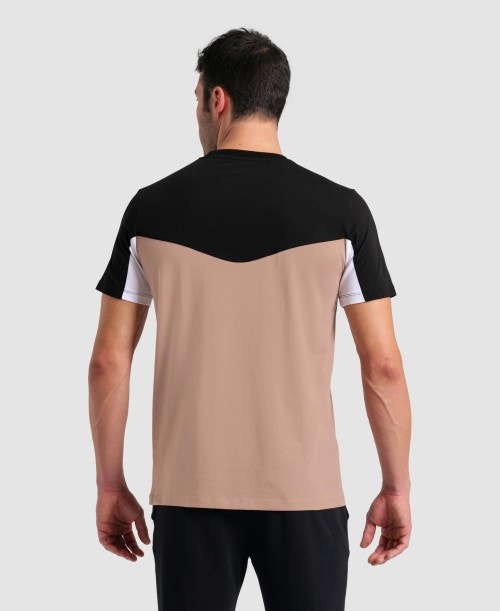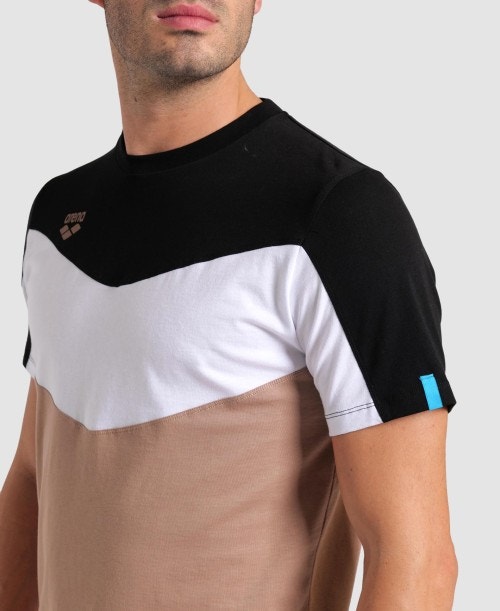 With fifty years of experience of creating performance gear, we know how important it is to have quality garments that translate easily from working out to hanging out. Our Colour Block T-Shirt is cut from a breathable cotton and is decorated with three different tones. Embellished with our logo and name on the front, make it part of your post-swim kit.
Unisex
Suitable for any gender.

Regular fit
Cut for a slightly loose fit in the shoulders, waist and hips.

Made in Green
A product label for textile products tested for harmful substances and manufactured in enviromentally friendly facilities with safe and socially responsible working conditions. OEKO-TEX® MADE IN GREEN M1YLV5P86 INNOVATEXT www.oeko-tex.com
Material composition
Care Instructions
In order to ensure that your product provides you with the best possible performance for a long time to come, we recommend you take the following precautions:
when machine washing, use a delicate programme;
wash separately from dark or contrasting coloured clothes;
use detergents suitable for delicate clothes;
do not use bleach and/or fabric softener.
Follow the washing instructions given on your product label.
The label provides useful symbols giving information on how to take best care of it.
WASH AT THE RECOMMENDED TEMPERATURE
Unisex T-Shirt Colour Block
Unisex
100% cotton
Made in Green