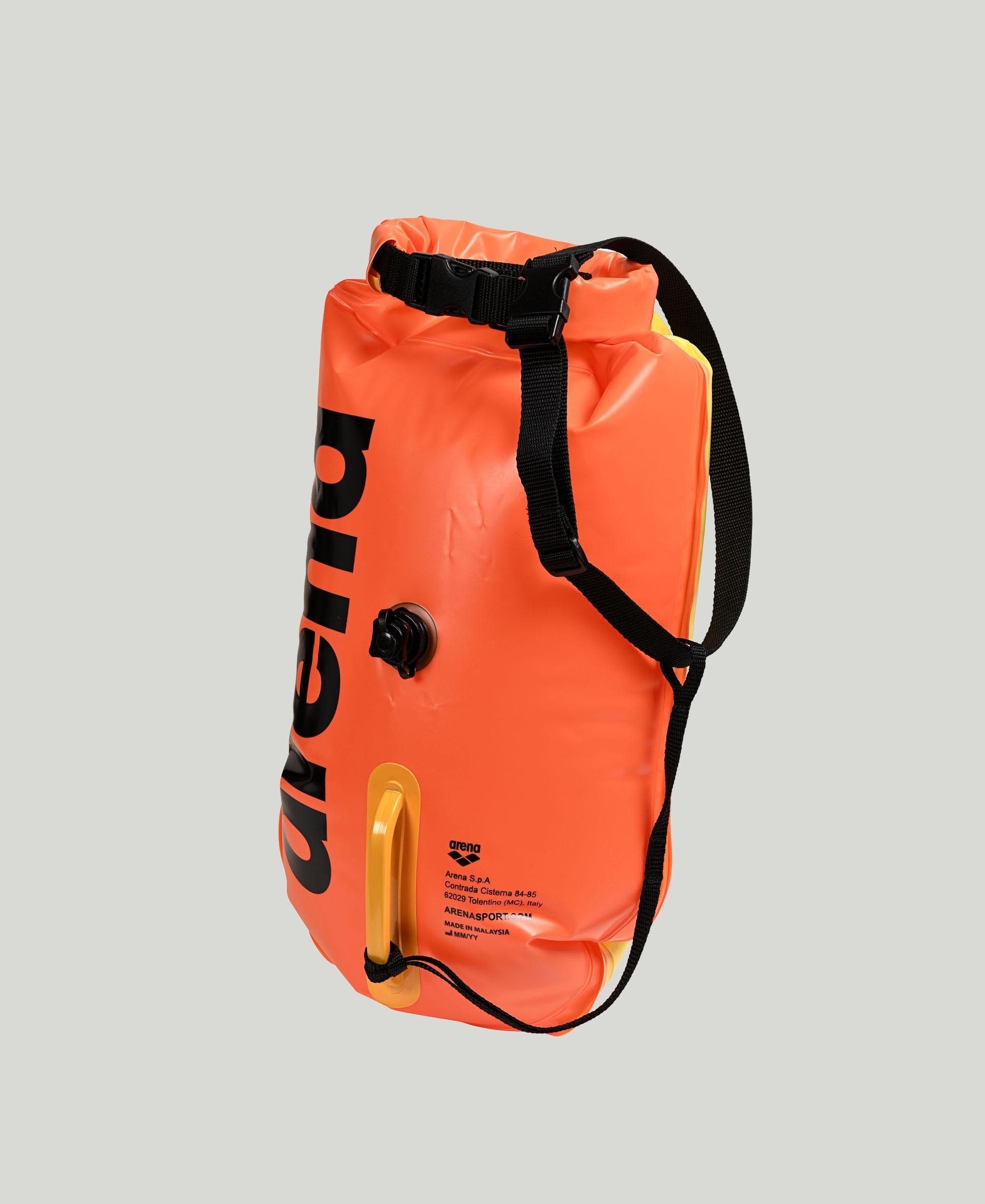 Our Open Water Swim Buoy is designed for swimmers and triathletes who want to enjoy the open water safely.
Thanks to its orange and yellow colour scheme, the float ensures you can be seen in the water at all times, so boats will notice you and people on shore will never lose sight of you.
You can also use the float to rest on if you feel tired or simply want to take a break and enjoy the view.
Our Open Water Swim Buoy comes with a handy watertight pouch with a capacity of 17 litres, so you can take your personal belongings with you and do not have to leave them unattended on the beach!
Waterproof
Two compartments
Recommended for triathletes
Place your personal belongings in the watertight bag
Allow the air to escape from the bag
Fold over the edges at least three times to make the bag waterproof. Make sure you fold the edges as tightly as possible
Clip together the two parts of the safety buckle. Your float is now waterproof and ready to be inflated
Inflate the two air chambers using the valves
Adjust the length of the belt, then fasten the buckle
ENJOY YOUR SWIM!