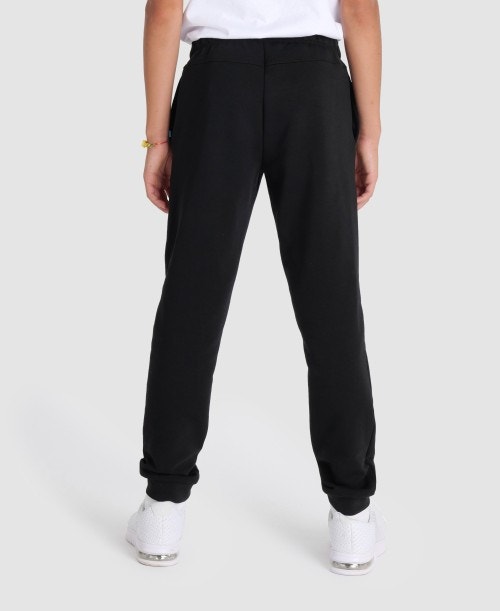 Perfect for warming up for a swim meet or playing a pick-up game, our Team Solid Pants are comfy fleece joggers designed for kids and teens who are on the go. These trousers have cuffed hems, side pockets and drawcord waist.
Cotton fleece
A knitted fabric with a brushed, soft side that provides added warmth and a plush feeling against the skin.

Regular fit
Cut for a slightly loose fit in the shoulders, waist and hips.

Made in Green
A product label for textile products tested for harmful substances and manufactured in enviromentally friendly facilities with safe and socially responsible working conditions. OEKO-TEX® MADE IN GREEN M21LWYXM7 INNOVATEXT www.oeko-tex.com
Material composition
Care Instructions
In order to ensure that your product provides you with the best possible performance for a long time to come, we recommend you take the following precautions:
when machine washing, use a delicate programme;
wash separately from dark or contrasting coloured clothes;
use detergents suitable for delicate clothes;
do not use bleach and/or fabric softener.
Follow the washing instructions given on your product label.
The label provides useful symbols giving information on how to take best care of it.
WASH AT THE RECOMMENDED TEMPERATURE
Regular fit
Unisex
Activewear