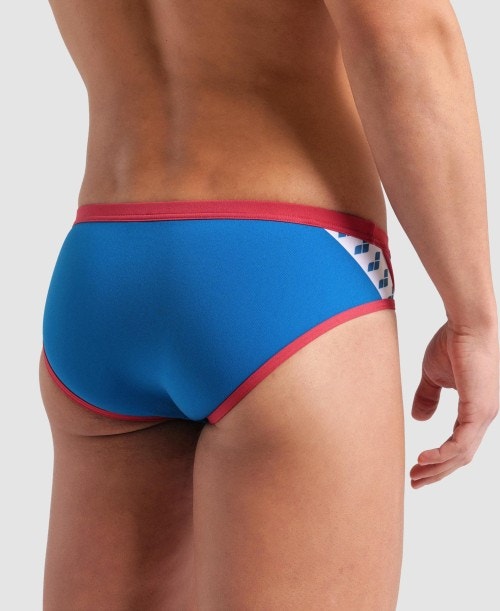 Inspired by our styles popular in the '70s, our men's Arena Icons briefs are a sleek hydrodynamic swimsuit for intensive swimming and serious sun. With athletic logo stripes and contrasting trim, this iconic design is emblematic of the decade's sporty vibe and legendary swimmers.
Fabric
100% chlorine resistant, MaxLife Eco is our new responsibly-sourced swimwear fabric for long-lasting performance. Made from at least 50% recycled polyester, this innovative material fits well and maintains shape over time. Integrated with 50+ UV protection and quick to dry.
Design + Fit
If you prefer a minimal men's swimsuit, choose our form-fitting swim briefs. The sides measure 7 cm, offering ample freedom of movement. Keep them in place with the adjustable internal drawstring. Lined through the front for extra support.
Material composition
Care Instructions
In order to ensure that your Arena swimsuit provides you with the best possible performance for a long time to come, we recommend you take the following precautions:
rinse immediately after use, in non-chlorinated water;
do not leave the wet swimsuit in a bag or other container for a long time;
do not expose the wet swimsuit in a bag or other container to direct sunlight;
wash with detergents suitable for delicate clothes;
air-dry away from heat sources.
Follow the washing instructions given on your product label.
The label provides useful symbols giving information on how to take best care of it.
Men's Arena Icons Swim Briefs Solid
Intensive swimming
Freedom of movement
Perfect fit
From
NOK 277.00
NOK 438.00