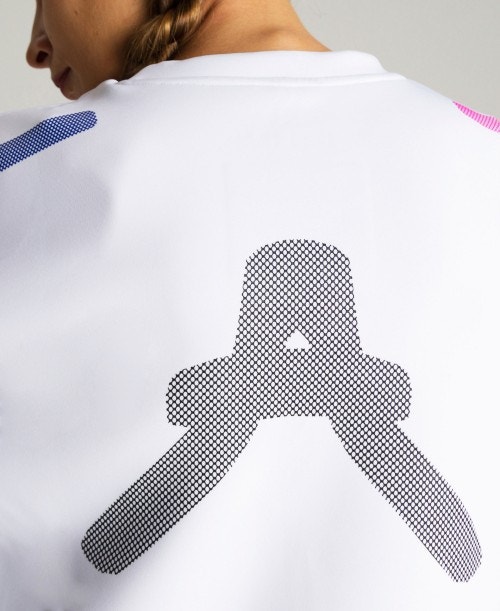 French rapper Orelsan and Swiss stylist Sébastian Strappazzon created Avnier in 2014 with a focus on gender-neutral streetwear. We teamed up with them to make an exclusive collection of athleisure designs. Our arena Avnier Spacer Sweatshirt is decorated with sporty details inspired by our most high-tech gear. The white fleece fabric combines insulation and airflow for comfortable wear around the clock. Finished with laser-cut holes and both brands' names on the front.
Material composition
90% Polyester 10% Elastane
Care Instructions
In order to ensure that your product provides you with the best possible performance for a long time to come, we recommend you take the following precautions:
when machine washing, use a delicate programme;
wash separately from dark or contrasting coloured clothes;
use detergents suitable for delicate clothes;
do not use bleach and/or fabric softener.
Follow the washing instructions given on your product label.
The label provides useful symbols giving information on how to take best care of it.
WASH AT THE RECOMMENDED TEMPERATURE
arena Avnier Sweat Spacer