STREETWEAR, SWIMWEAR AND APPAREL
arena and Dolly Noire have created a brand-new capsule collection for Fall/Winter 2021 in a range of colours and graphics inspired by NASA Voyager 2 spacecraft's ambitious journey to Neptune, which, back in 1989, made it the first and last interstellar probe capable of getting close to the blue planet.

30 years after the success of the Voyager 2 space mission, arena and Dolly Noire are commemorating the event with a streetwear-inspired collection designed for people who like to look stylish and test their limits both in and out of the water.
READY TO DIVE INTO SPACE?
A JOURNEY TO SUSTAINABILITY
If you find this symbol on a garment,
it means it is made from 100% recycled fibre!
ARENA'S AUTHENTIC SPORT DNA MEETS THE DARK, URBAN ATMOSPHERE OF DOLLY NOIRE
'80 INSPIRATION MEETS CONTEMPORARY STYLE
Urban style and bold combinations right for any time of day.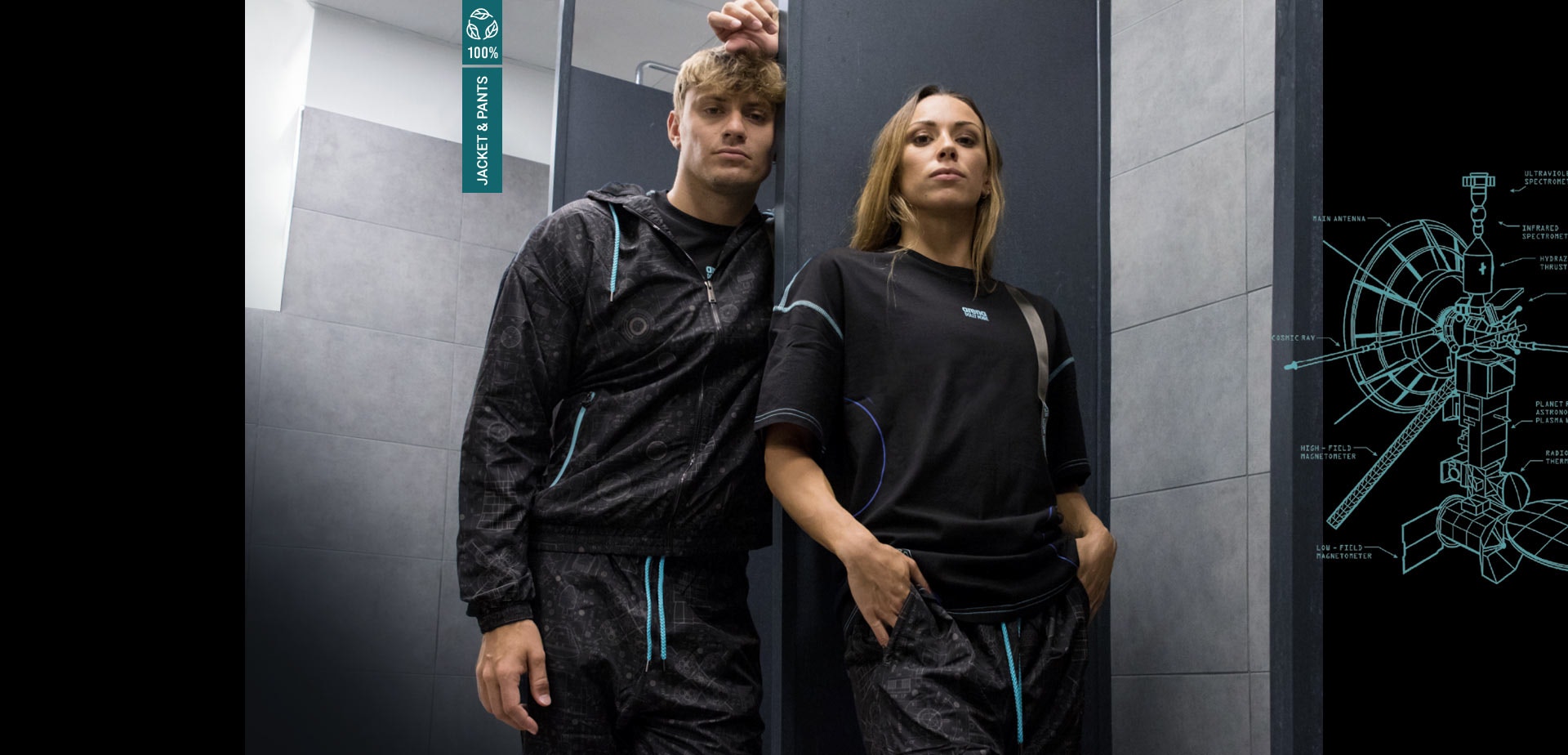 WEAR IT PROUDLY IN AND OUT OF THE POOL