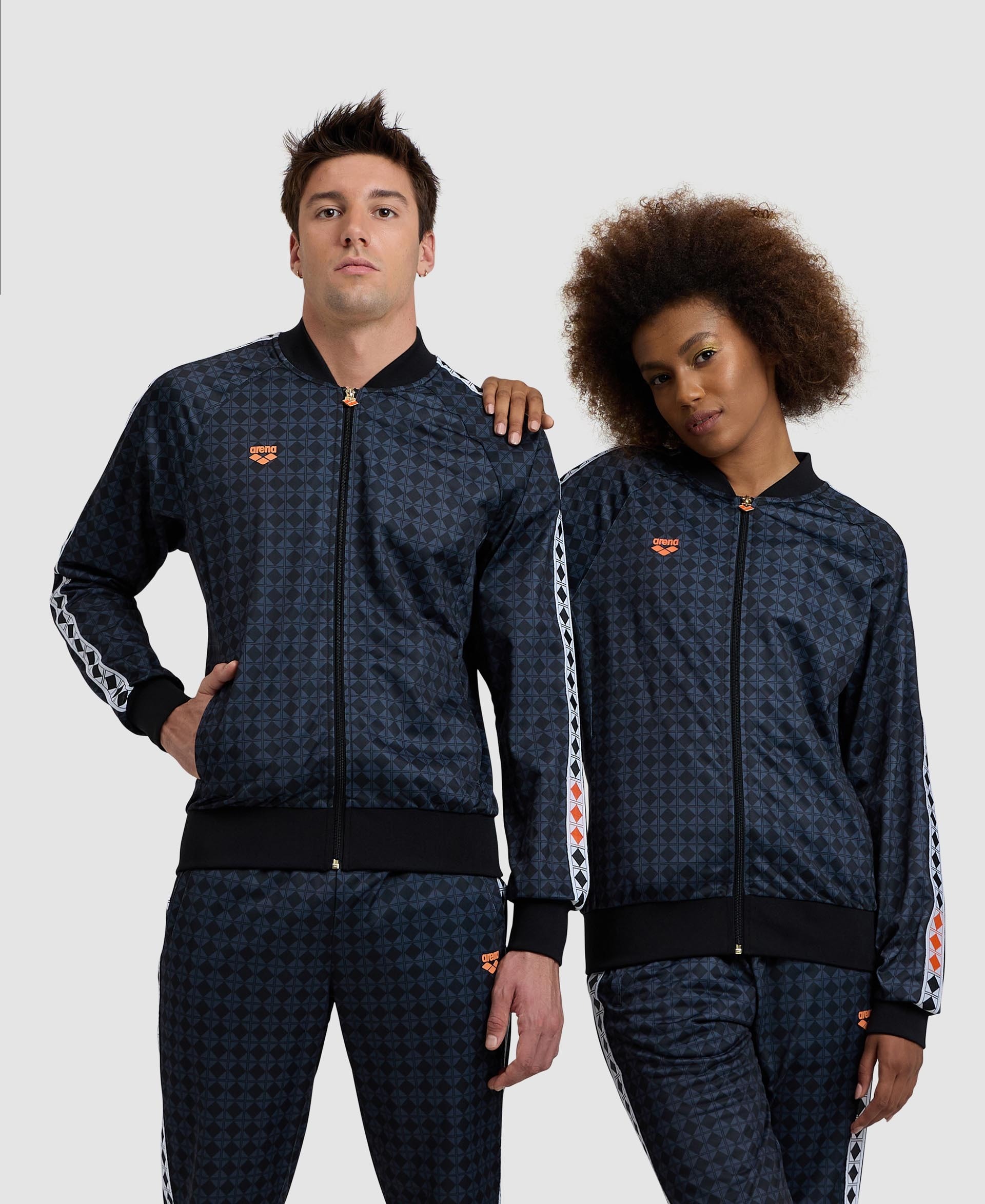 The arena 50th Black Relax IV Jacket nods to retro sportswear. Part of our 2023 fiftieth anniversary drop, this unisex zip-up jacket is cut for a fitted shape from a technical knit fabric and detailed with a heritage print featuring our 1973 logo. Finished with a sporty stripe and ribbed trims, team it with the corresponding trousers.
Limited edition
arena creates exclusive collections and unique designs each season.

Slim fit
Designs that are cut more closely to the body.

Knit fabric
Made by looping fibres together rather than weaving them, this textile is stretchy, wrinkle resistant and easy to maintain.
Material composition
Care Instructions
In order to ensure that your product provides you with the best possible performance for a long time to come, we recommend you take the following precautions:
when machine washing, use a delicate programme;
wash separately from dark or contrasting coloured clothes;
use detergents suitable for delicate clothes;
do not use bleach and/or fabric softener.
Follow the washing instructions given on your product label.
The label provides useful symbols giving information on how to take best care of it.
WASH AT THE RECOMMENDED TEMPERATURE
arena 50th Black Relax IV Jacket
Limited edition
Slim fit
Knit fabric