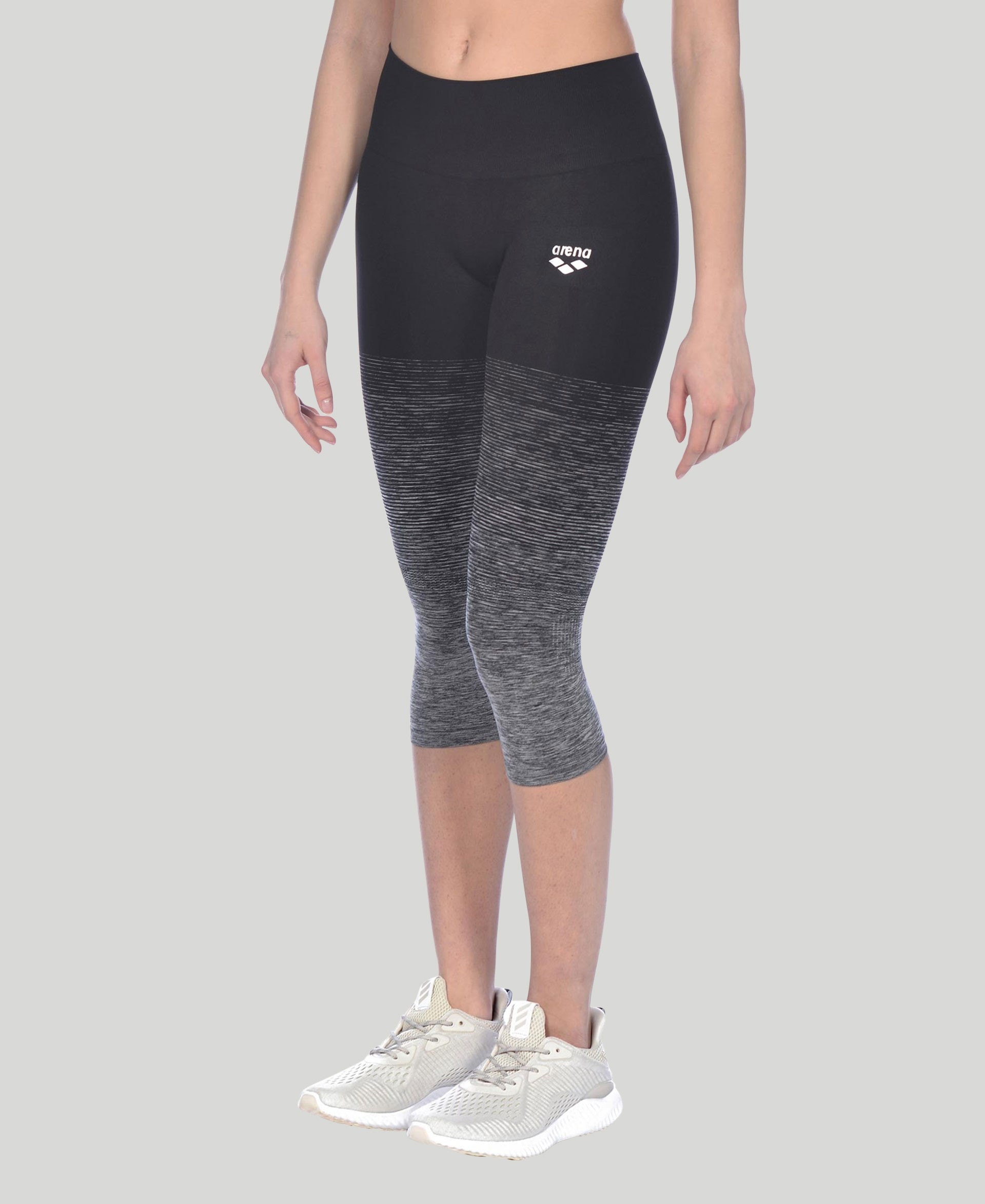 Nessun kit da palestra è completo senza un paio di pantaloni aderenti. Questi pantaloni ¾ sono davvero comodi e perfetti per osservare tutti i movimenti del tuo corpo e controllare che la tua posizione sia corretta mentre ti alleni. La costruzione senza cuciture evita quello spiacevole effetto sfregamento sulla pelle. Il sistema integrato di controllo degli odori e della temperatura corporea ti farà sentire sempre sicura di te mentre dai Il massimo negli esercizi più impegnative. I pantaloni sono arricchiti da un elegante motivo dégradé e da un piccolo logo arena su un fianco.
Material composition
85% Polyamide 10% Polyester 5% Elastane
Care Instructions
In order to ensure that your product provides you with the best possible performance for a long time to come, we recommend you take the following precautions:
when machine washing, use a delicate programme;
wash separately from dark or contrasting coloured clothes;
use detergents suitable for delicate clothes;
do not use bleach and/or fabric softener.
Follow the washing instructions given on your product label.
The label provides useful symbols giving information on how to take best care of it.
WASH AT THE RECOMMENDED TEMPERATURE
Women's Seamless 3/4 Tight
Activewear
Anti-odour technology