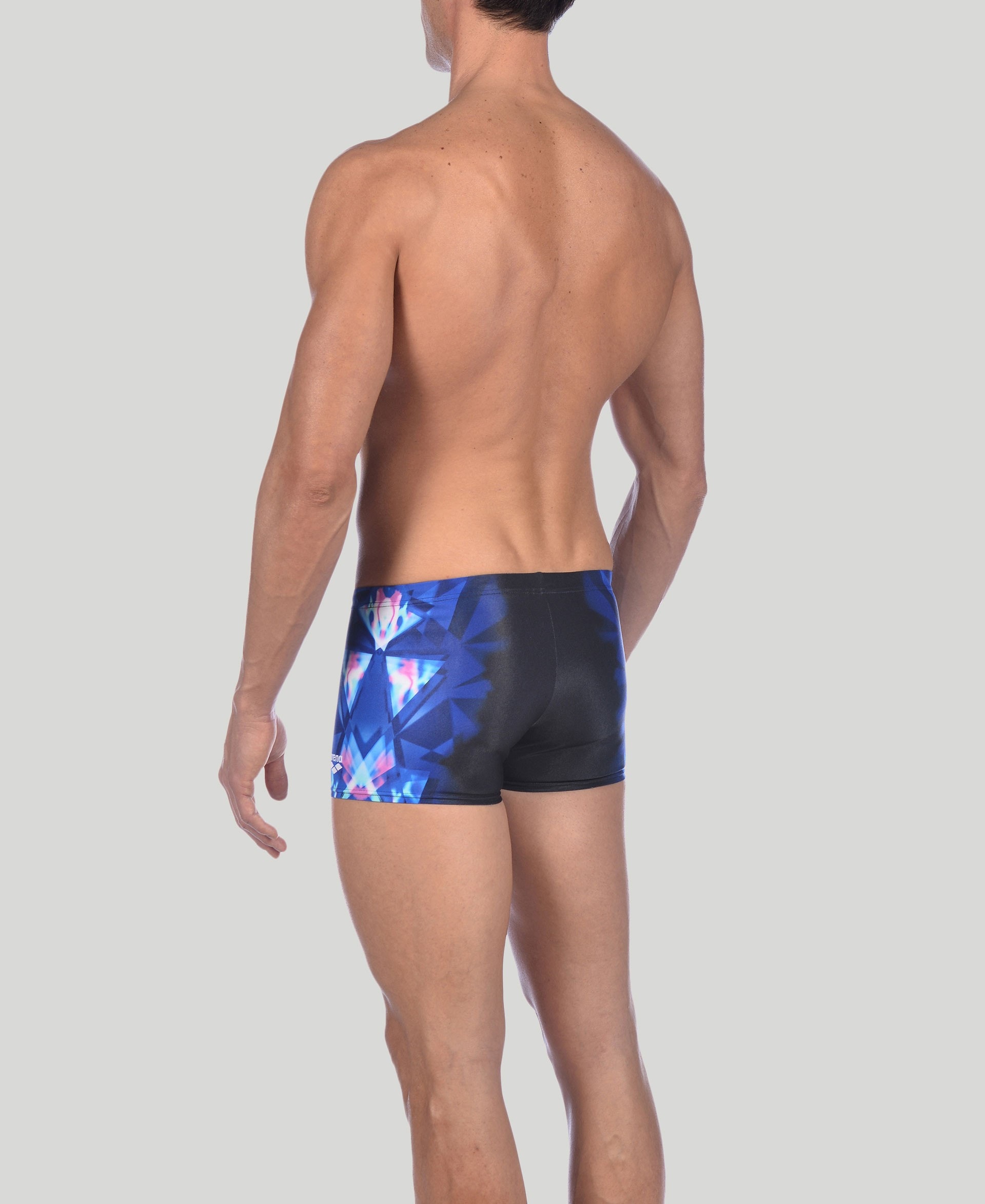 Athletes depend on lucky charms as part of their pre-race rituals. Wear one while swimming with our arena One Luckystar Shorts. Crafted with our new One design process that uses just one piece of fabric and no side seams, this men's training swimsuit feels like a second skin. Decorated with a kaleidoscopic geometric print.
Fabric
MaxLife stands up to the test of time. After 200 hours of swimming it still fits like new. Developed for powerful chlorine resistance, it is integrated with 50+ UV protection and is quick to dry.
Design + Fit
At 27 cm long, these swim shorts support from mid-waist to upper-thigh with optimal ease of movement. They are lined through the front for extra coverage and have a handy inner drawstring to secure it in place.
Material composition
Care Instructions
In order to ensure that your Arena swimsuit provides you with the best possible performance for a long time to come, we recommend you take the following precautions:
rinse immediately after use, in non-chlorinated water;
do not leave the wet swimsuit in a bag or other container for a long time;
do not expose the wet swimsuit in a bag or other container to direct sunlight;
wash with detergents suitable for delicate clothes;
air-dry away from heat sources.
Follow the washing instructions given on your product label.
The label provides useful symbols giving information on how to take best care of it.
Men's Short Arena One Luckystar
Single piece of fabric
Intensive swimming
Front lining