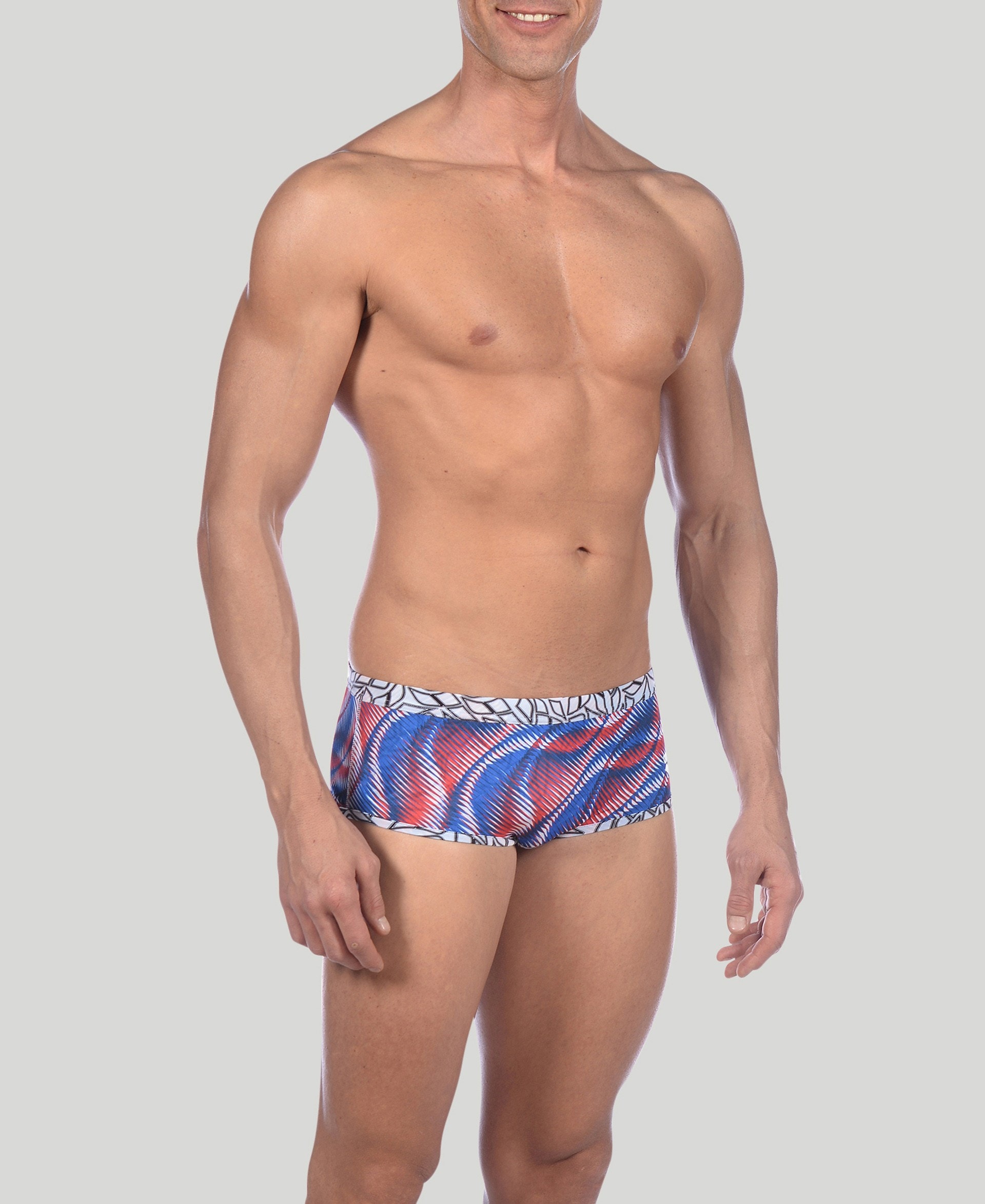 Il nostro short a vita bassa Spirograph Reversible è ispirato ai motivi geometrici dei classici giochi per bambini. Pensato per l'allenamento e per le intense sessioni in vasca, questo costume da uomo è caratterizzato da una stampa multicolore in un verso e da una in bianco e nero nell'altro.
Tessuto
Super-resistente al cloro, il nostro MaxLife è un tessuto perfetto per l'allenamento e per le frequenti sessioni in piscina. Studiato per resistere all'usura, non si allenta e mantiene la forma nel tempo. Asciuga rapidamente e si manterrà come nuovo vasca dopo vasca.
Design + Fit
Questo short aderente è più lungo di uno slip, ma assicura la stessa libertà di movimento. Misura 14 centimetri ai lati ed è dotato di un laccetto in vita per una vestibilità perfetta. Quando lo indossi nel verso della stampa bianca e nera il laccetto sarà visibile.
Material composition
Care Instructions
In order to ensure that your Arena swimsuit provides you with the best possible performance for a long time to come, we recommend you take the following precautions:
rinse immediately after use, in non-chlorinated water;
do not leave the wet swimsuit in a bag or other container for a long time;
do not expose the wet swimsuit in a bag or other container to direct sunlight;
wash with detergents suitable for delicate clothes;
air-dry away from heat sources.
Follow the washing instructions given on your product label.
The label provides useful symbols giving information on how to take best care of it.
Men's Spirograph Low Waist Short
Intensive swimming
Durable fabric
Quick-drying